Listed below are some of our favorite whole-food, plant-based, low-fat recipes. Most are oil-free, because we know that cutting out unnecessary oil helps reduce harmful saturated fat in our diets.
We also encourage you to explore vegan recipes on the internet, but watch out for those with added oils (including coconut and olive oils) and lots of processed ingredients like TVP (texturized vegetable protein made from soybeans) and white flour. While it's OK to use those ingredients every now and then, it's best to choose foods closer to their natural state, which retains more fiber and nutrients. 
We'd love to see the plant-based food you are making at home! Feel free to share your photos on social media and tag @plantedplatter and hashtag #plantedplatter and #boldfoodbrightlife.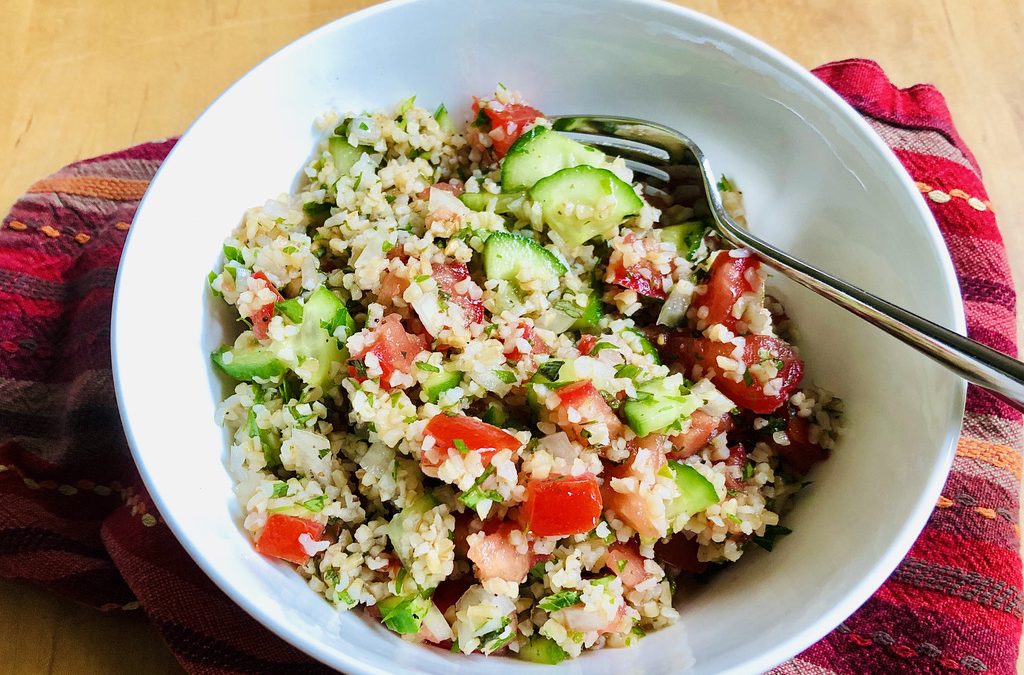 Serve this refreshing Middle Eastern summer salad chilled or at room temperature. Bulgur wheat is a whole grain that has been parboiled, so it only needs to be soaked in hot water to render it pleasantly chewy and ready to eat. This salad packs well for work or picnics and you can improvise additions, from hummus to falafel to additional veggies.